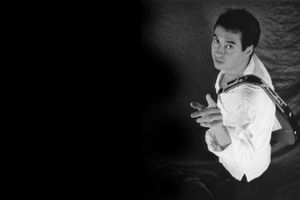 BIO
Alfredo has been recording his own songs since the late 90s. 
His love for music propelled him to take a chance following his dreams in New York City. There he signed his songs with Barbara Jordan, then the head of "Heavy Hitters Music". With the invaluable help of his friend Michael Nickolas, an amazing jazz player from Boston, she signed Alfredo immediately, and instilled in him a trust and belief in his talents.
Later on, Cindy Bader-Slaughter took the wheel of Heavy Hitters Music. Under her leadership his songs were used in Film and Television in the United States. Placements included movies like "Unanswered Prayers" and "Love & Debate", along with television shows like "The Young & The Restless", "Brotherhood", "Passions" and more... Always supporting his work, Cindy became a respected colleague and good friend. 
As an independent artist, Alfredo has created two full albums. The first one called "Tren de Vida", was recorded in Uruguay, his native country, in 1992. As musical producers he had the collaboration of two great masters, Jorge Graf and Hugo Fattoruso who defined the sound of this debut album.  
Later on in 2001, branching out and exploring different sounds, he composed, recorded and produced "Pan y Chocolate" with the collaboration of many friends and guest musicians. It was released in the United States in Cd format and is still available as streaming and download...  
Presently, Alfredo continues following his dreams doing what he loves…